Northern Wind to Showcase its Line of MSC Certified North Atlantic Lobster at Seafood Expo North America.
Just Not Scallops Anymore!
New Bedford, Massachusetts – January 0, 2023 – Northern Wind, a seafood industry leader will be showcasing its line of MSC Certified North Atlantic Lobster during Seafood Expo North America in March. (Booth#1405) Since its acquisition by ACON in 2021, Northern Wind along with Suncoast Seafood and Raymond O'Neil & Son Fisheries have been able to further expand its processing capabilities and sales depth of their lobster business by offering an array of frozen MSC Certified North Atlantic Lobster products for both institutional, retail and wholesale markets.
With over 75,000 square feet of processing capabilities, together they can now offer both institutional, retail and wholesale channels MSC Certified North Atlantic frozen whole lobsters, lobster tails, split tails, lobster claws and lobster meat. This continued product evolution further highlights Northern Winds ongoing efforts to diversify and elevate its seafood portfolio by adding seafood products that will accelerate the company's short-term and long-term growth plans.
"Northern Wind is very excited to showcase our new MSC Certified North Atlantic Lobster products at Seafood Expo," stated George Kouri, at Northern Wind. "We remain focused on building Northern Wind into a seafood industry category leader that aligns with the needs and wants of our customers."
For over 30 years Northern Wind has earned its reputation for providing its customers with the finest seafood products and advancing traceability within the seafood industry. Northern Wind announced in 2021 that they implemented the first electronic traceability validated to a government harvest record for its US Sea Scallop business and now have made a commitment to implement the same technology for its North American Lobster business.
"Northern Wind is eager to illustrate it's transparency and communication initiatives front and center between our fishermen, customers and suppliers," said Ken Melanson, Founder & Chairman at Northern Wind. "The industry itself and our customers have shown they want to know where their seafood is coming from and want to purchase seafood products where their traceability and sustainability can be substantiated."
You can meet the entire management team at Seafood Expo North America and learn more about their traceable and sustainable Scallops, MSC Certified North Atlantic Lobster and Ahi Tuna in Boston, MA between March 12-14 at booth #1405.
About Northern Wind®
Founded in 1987, and headquartered on the historic New Bedford, Massachusetts waterfront, Northern Wind is a subsidiary company of Atlantic Sustainable Catch. Northern Wind is a leading direct off-loader, processor and distributor of fresh and frozen scallops. They offer foodservice and retail accounts an array of frozen MSC Certified North Atlantic Lobster products and Ahi Tuna. Northern Wind is a member of the American Scallop Association and provides its customers with the freshest seafood products that have been responsibly harvested using sustainable and environmentally friendly practices. Northern Wind's state-of-the-art facility is MSC Certified and also certified by the U.S. Department of Commerce Seafood Inspection Program for packing of USDC Grade A Fresh and Frozen Scallops. Northern Wind's scallop brands include Five Star Premium, Captain's Call, Mariner's Choice, Sea Spray, and its retail brand Bon Cuisine. Their scallop brands, North Atlantic Lobster products and Ahi Tuna are positioned for international markets where offering seafood from sustainable fisheries is the foremost objective for retail supermarkets, club stores, national restaurant/hotel chains, ecommerce, and wholesalers seeking to provide their consumers with a memorable seafood experience. For more information regarding Northern Wind and its scallop brands and North Atlantic Lobster products contact George Kouri at 508.910.7935 or send us an email at info@northernwind.com.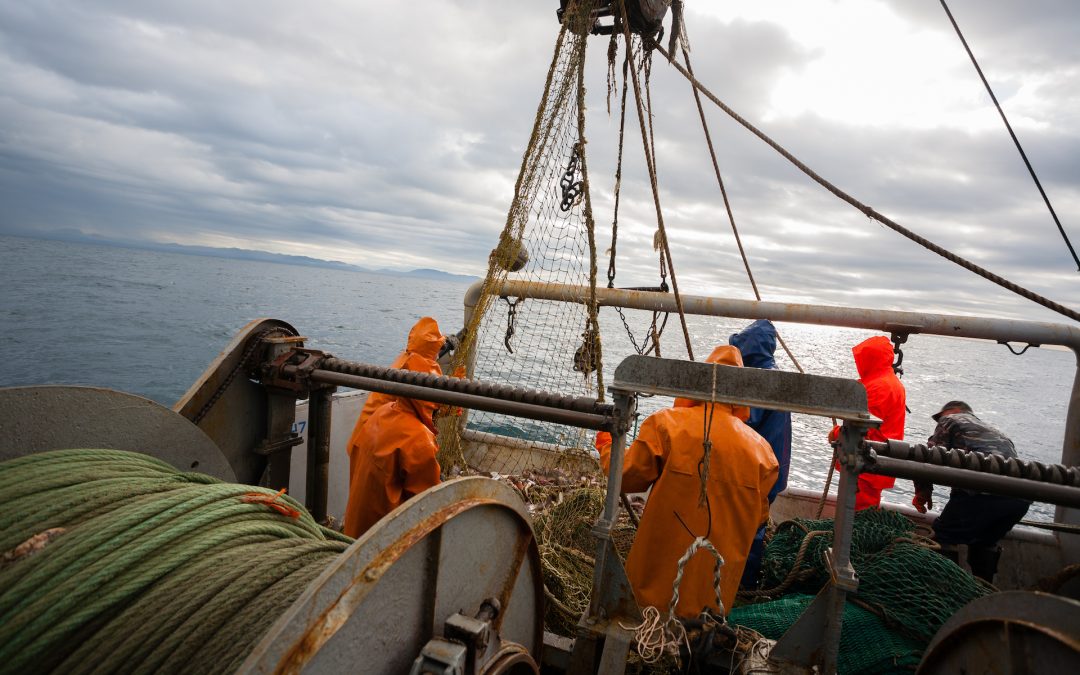 Sustainability / NewsTraceability Technology to Address FDA and Rumored SIMP...
read more
Sustainability / NewsDwyer Brings More Than 30 Years of Proven Seafood Experience...
read more